We've been asked a lot about the best sunblock to prevent tanning. People want to know for a couple of reasons – either they are worried about the effects of over-exposure to the sun, or they just prefer a paler look. But does sunscreen keep you from tanning?
Sunblock and sunscreen are both designed to stop UV rays from the sun penetrating the skin and damaging the cells (what a tan is). So yes, sunscreen and sunblock do stop you from tanning.
With this in mind, I have been trying out the top sunblocks available on the market, taking into account how effective they are at blocking out the sun and preventing tanning, as well as how good they feel on the skin, and how long-lasting they are.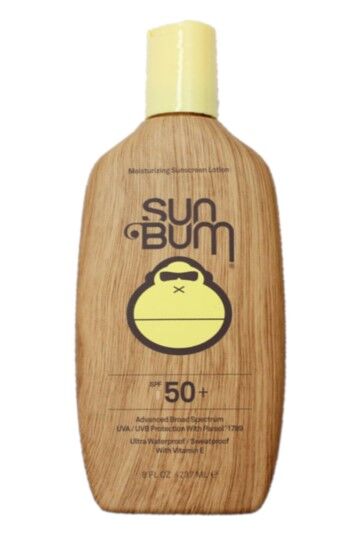 This lotion had to be number one on my list – the first ever product from one of my favorite brands, Sun Bum. If you're thinking, 'wait, but does sunscreen prevent tanning' your answer is in this lotion!
Whilst this is a sunscreen rather than a sunblock, the high SPF blocks out 98% of UVB rays, so is hugely effective in protecting your skin and preventing tanning. They have managed to achieve this level of protection without using oxybenzone and octinoxate, two common ingredients in sunscreens that can be irritating to the skin.
The sunscreen is also water-resistant for 80 minutes, so a great choice if you love spending time in the pool or riding the waves in the sea and want to prevent tanning.
This high level of protection accompanied by vitamin E, helping to further nourish your skin by fighting off free radicals. The oil-free formula feels amazing as you apply it and leaves skin super soft.
Another great plus for Sun Bum as a brand is that they are committed to producing eco-conscious products. This sunscreen is vegan, cruelty free and reef friendly, too, so you can really feel good about buying this product.
Pros
High-level protection
Smells great
Nourishes and softens
Water-resistant
Eco-friendly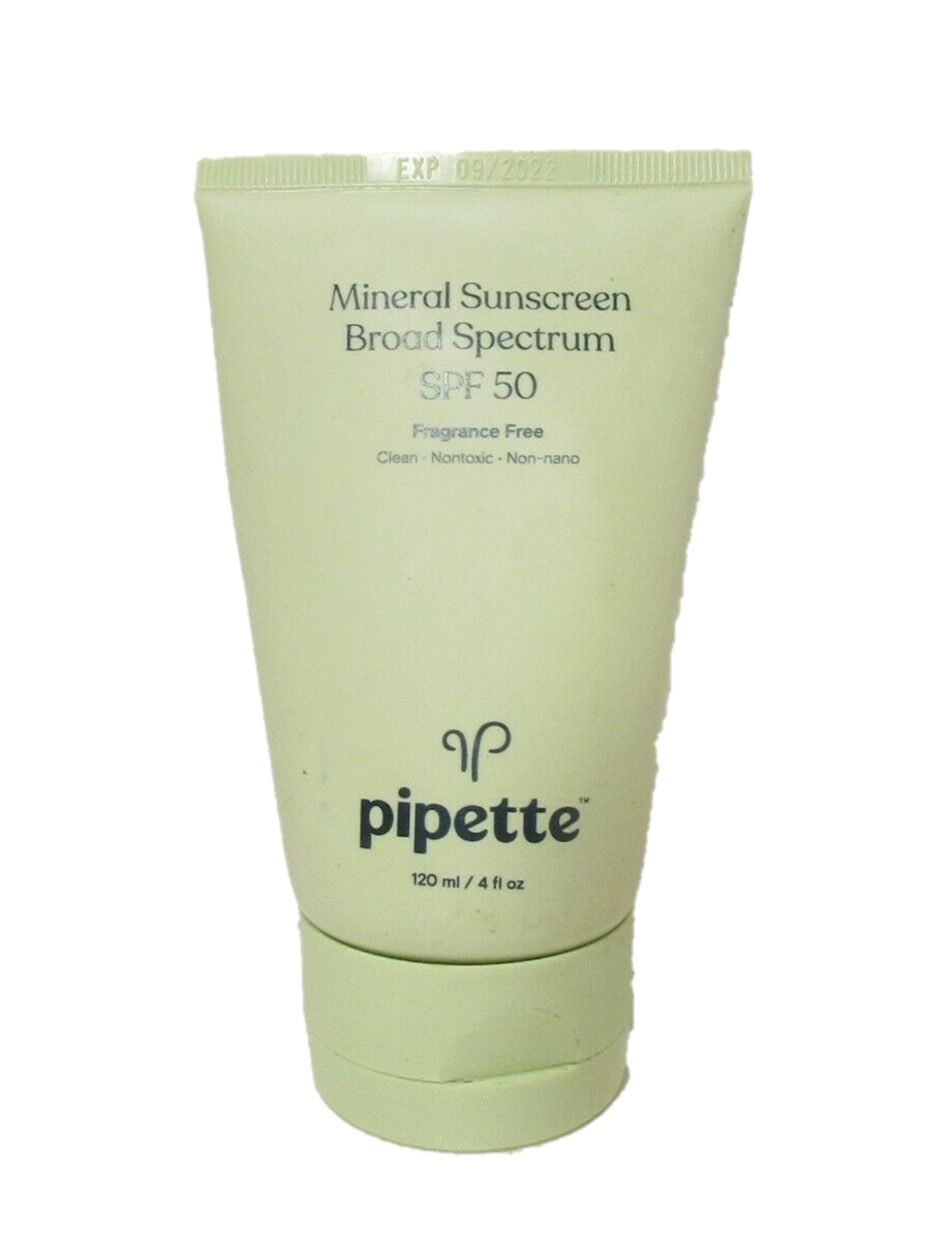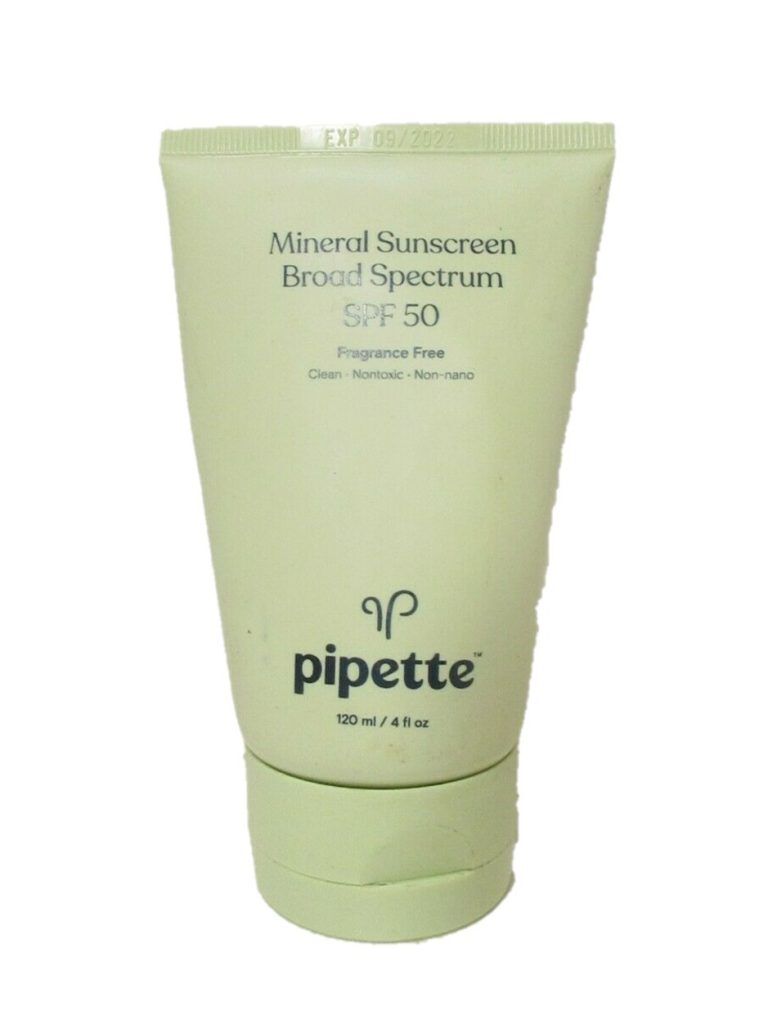 Next on the list is this amazing baby sunblock from Pipette. It has been designed with babies in mind, meaning super high levels of protection from the sun, as well as gentle ingredients for sensitive skin. Don't think that adults can't benefit from this too!
This mineral formula will absorb beautifully into the skin, but enough will sit on the skin's surface to reflect both UVA and UVB rays. This means you will get great protection from the sun, and it will really help to prevent tanning.
On top of this, the formula is free of sulfates, parabens, petrolatum, and synthetic fragrances, so you can apply without any worries, even if you have sensitive skin. What it does contain are natural, plant-derived antioxidants to nourish, protect and calm the skin.
Pipette are another brand committed to the environment, and this formula is cruelty free and reef friendly.
Pros
High-level protection
Very nourishing
Suitable for sensitive skin
Eco-friendly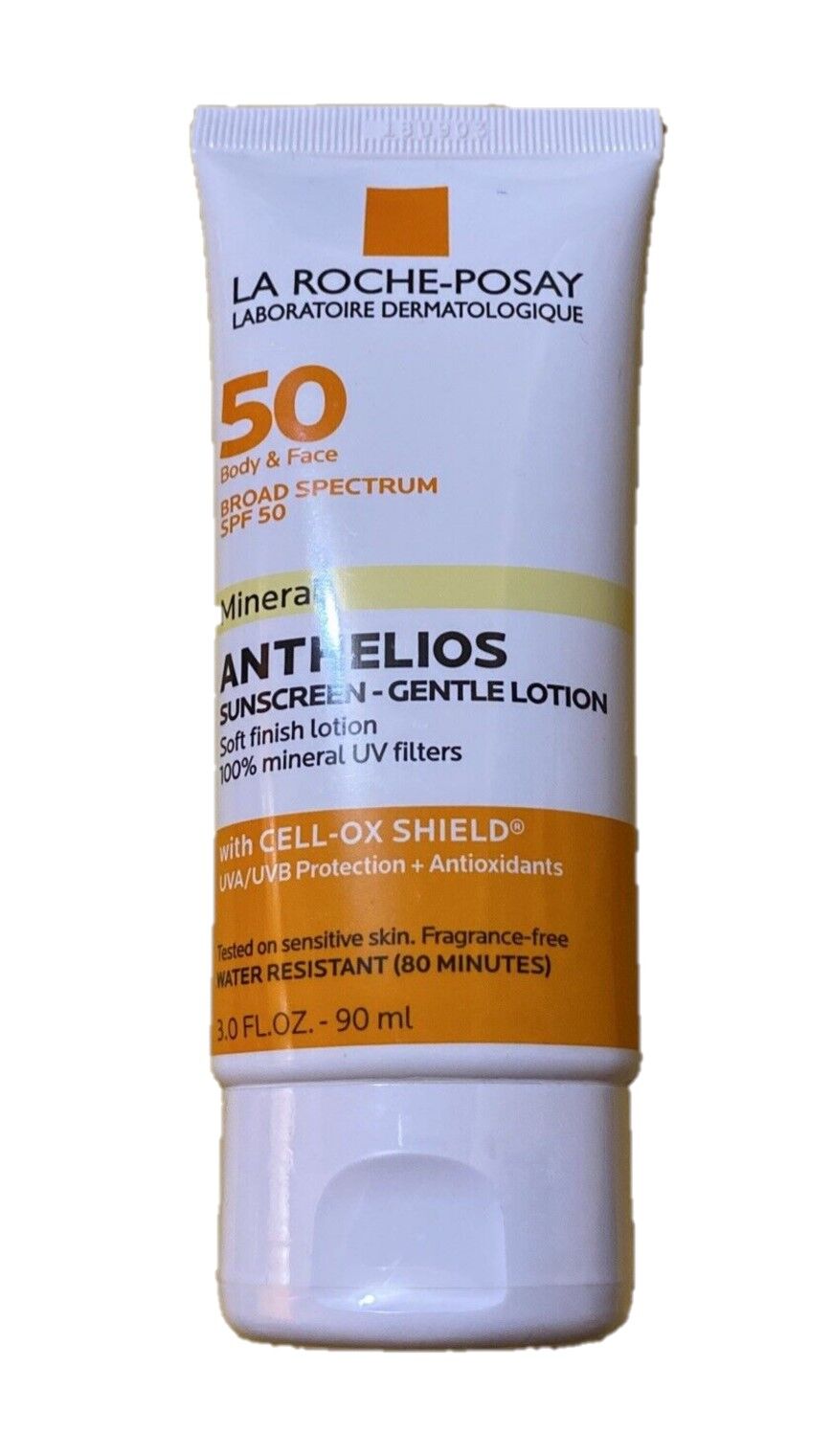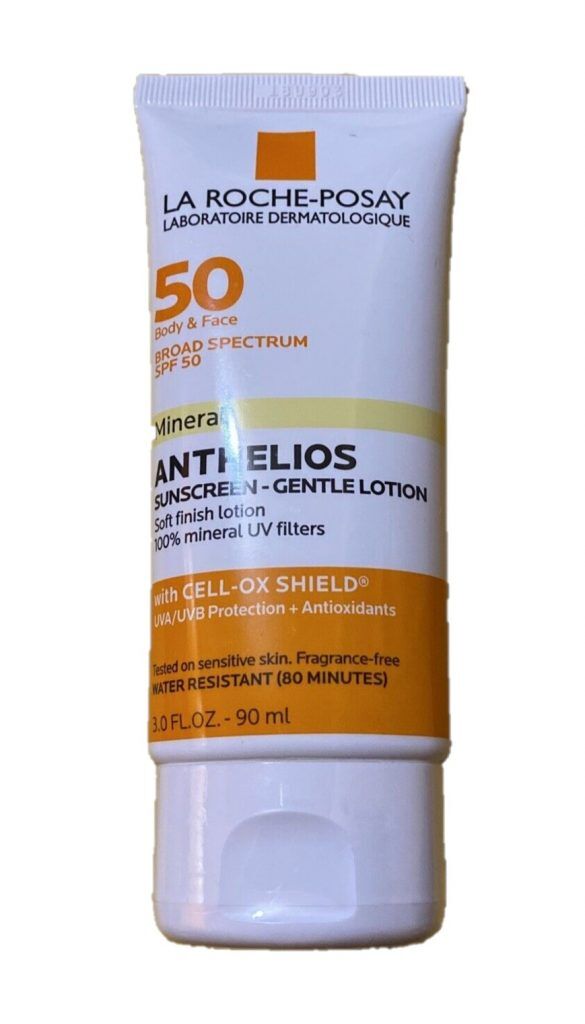 Another top choice for the best sunscreen to prevent tanning is this one from La Roche-Posay. This SPF60 sunscreen designed for sport will definitely help to prevent tanning this summer. It is safe to use on your face as well as your body and will help to protect against UVA and UVB rays.
This lightweight lotion absorbs beautifully into the skin and feels very soft, without even a hint of greasiness. Because it is designed for sport, it will stay on well through exercise and is water resistant for 80 minutes.
The formulas are suitable for sensitive skin because it is oil-free, paraben-free, fragrance-free and oxybenzone-free. This is why this product comes highly recommended by many dermatologists.
Pros
High-level protection
Lightweight and easily absorbed
Suitable for Sensitive skin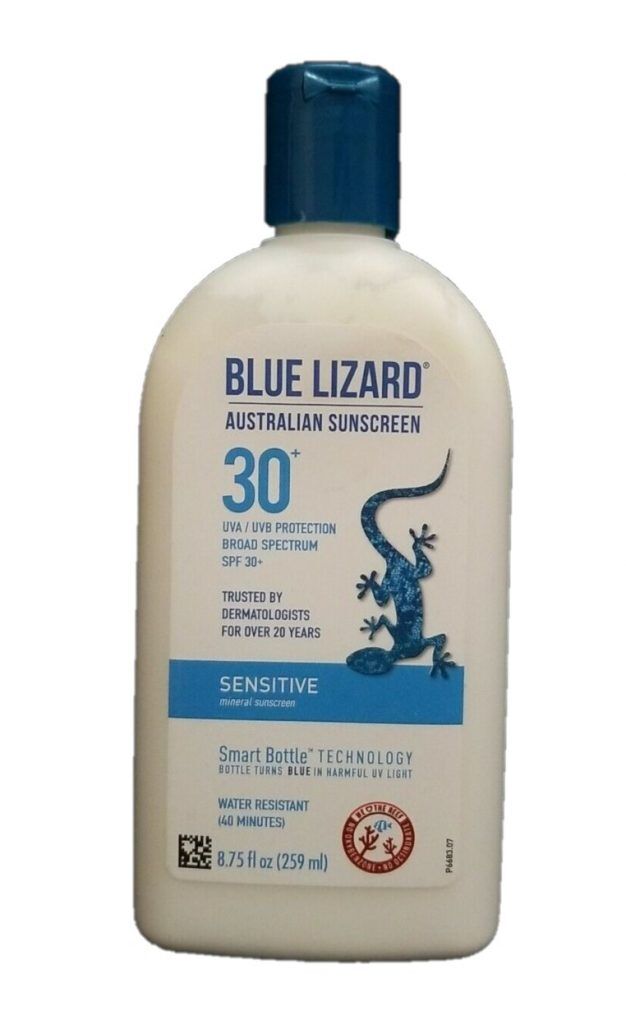 If you're wondering how does SPF prevent tanning, this sunscreen from Blue Lizard is a mineral sunscreen, meaning it will reflect UV rays away from your skin in order to protect you from the sun and prevent tanning. At SPF50+ the level of protection is very high.
What also comes with a mineral sunscreen is the benefit of having no chemical active ingredients, meaning that it is gentle on your skin and suitable for those with sensitive or acne-prone skin. It is also free from oxybenzone and octinoxate, which not only protects your skin, but also coral reefs around the world.
Pros
High-level protection
Suitable for sensitive skin
Eco-friendly
Cons
Slightly runny texture
Leaves white residue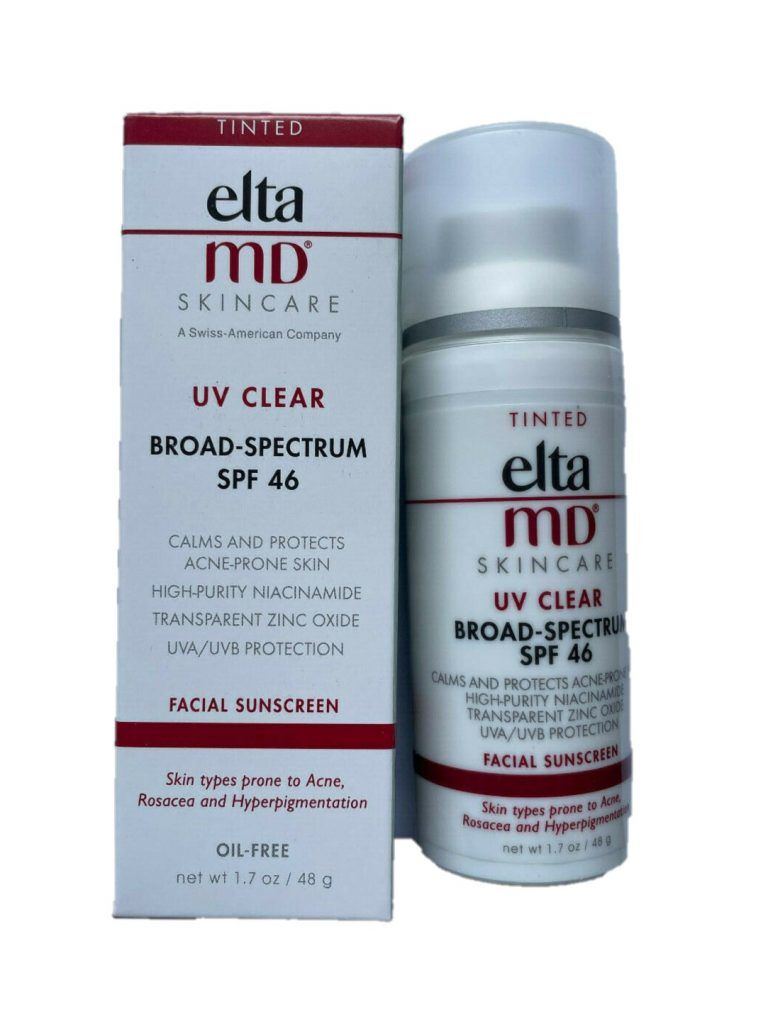 Another product designed specifically for those with sensitive skin, who will also be more interested in whether sunscreen keeps you from tanning, this sunscreen from EltaMD is well-deserving of a place on this list.
This high-factor protection, lightweight formula is perfect for protecting your face from the sun. If the sun can lead to face breakouts because you have sensitive skin, this product will definitely help to protect you.
Formulated with transparent zinc oxide, as well as being fragrance and paraben-free, this sunscreen will protect your face from burning without irritating your skin or clogging your pores.
Pros
High-level protection
Suitable for sensitive skin
Fragrance free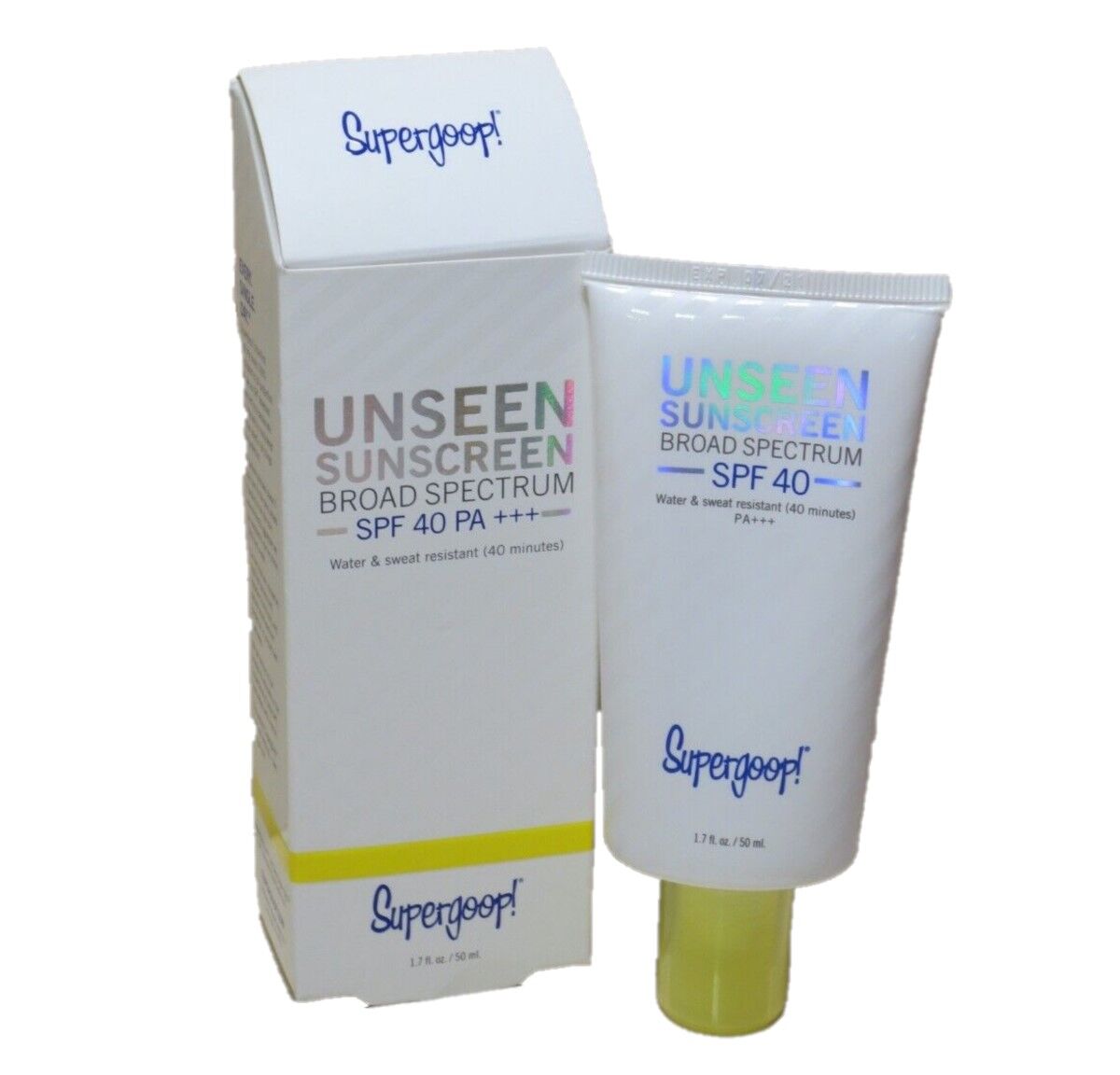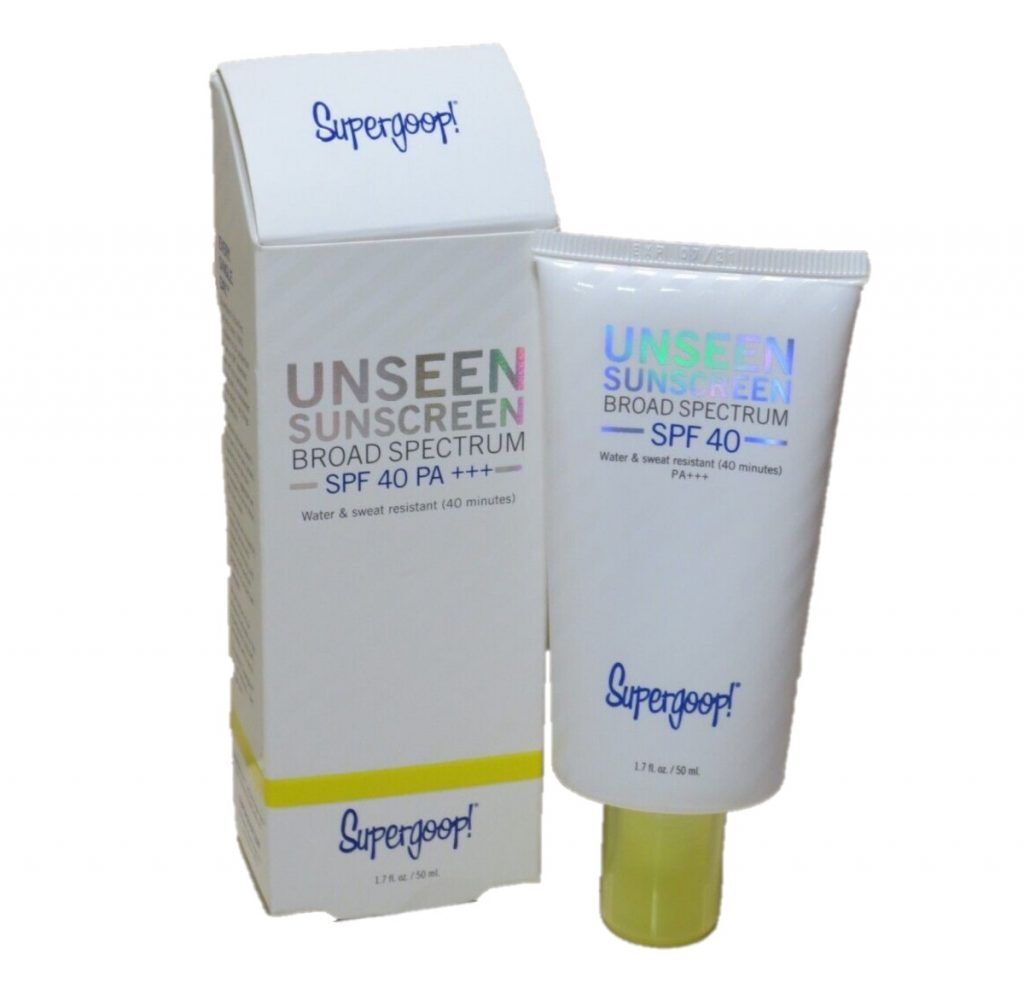 This SPF40 sunscreen is sold as a makeup primer, so it's great for those who are looking to build SPF protection into their daily morning skincare routine, rather than buying just for a beach holiday.
With a more cosmetic focused force in the design, the primer smooths over the skin and leave a smooth surface for your make-up. It also has make-up gripping technology to help your make-up stay in place throughout the day. Oil and scent free, it will sit invisibly under your make up, at the same time as stopping your face from tanning.
Pros
High-level protection
Lightweight
For everyday use
Cons
Small bottle
Not suitable for sensitive skin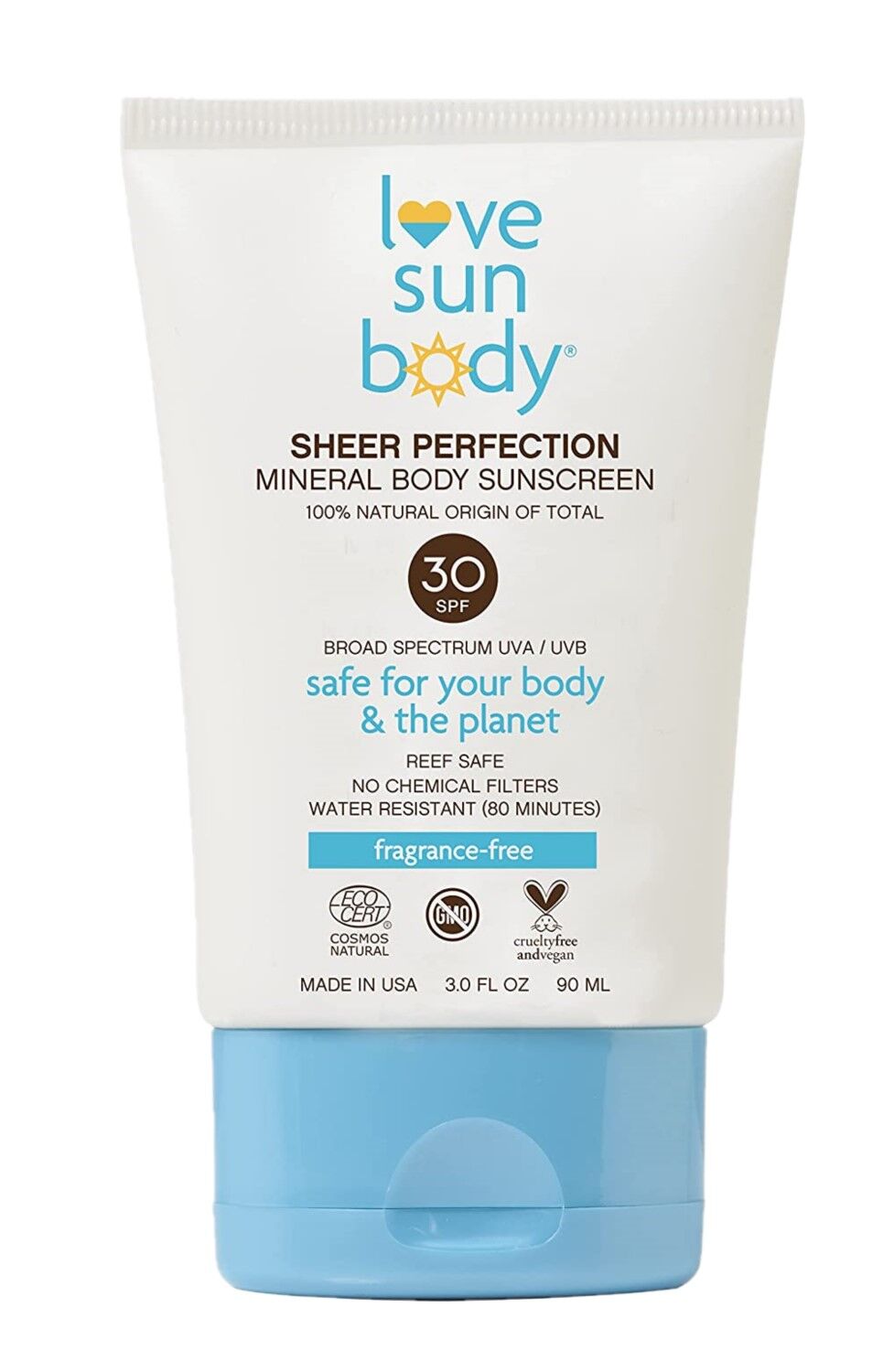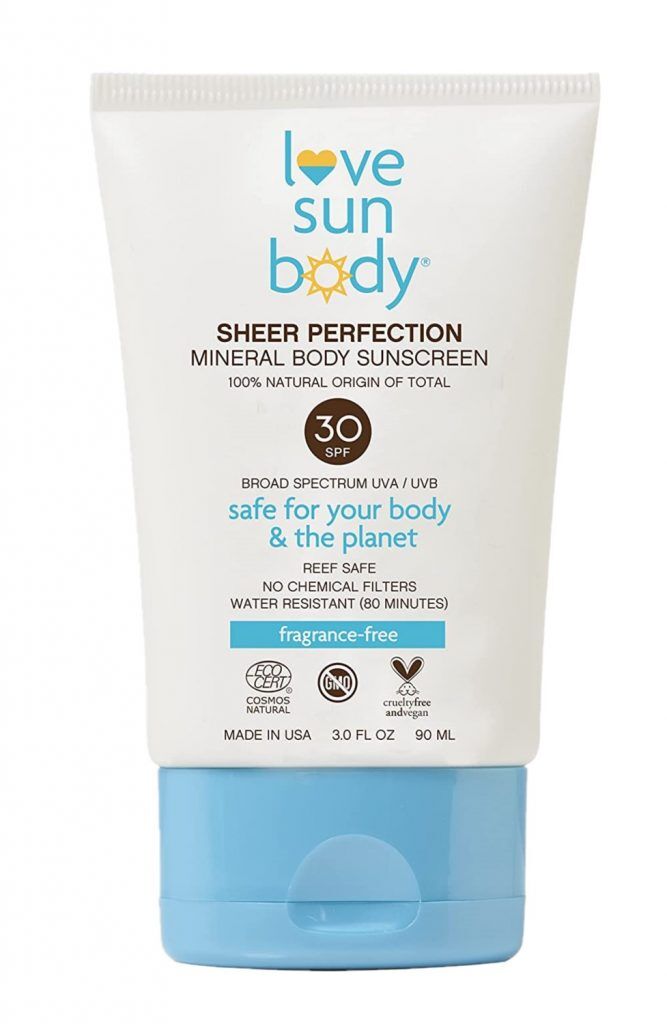 This body sunscreen from Love Sun Body is a lower-SPF sunscreen, so if you are looking for the best sunscreen that lets you tan whilst still protecting your skin, this is a great choice.
Again, using mineral technology to reflect UV rays away from your skin, this will provide protection from sunburn and sun damage, but because it is only SPF30, you will see some change in color to your skin. This makes it a great choice for a beach holiday if you want to return with a golden glow, but without a red and peeking body.
With a base of shea butter and sunflower oils, this is a super hydrating formula to retain moisture in your skin whilst spending time in the sun. Jojoba esters and vitamin E will provide further nourishment for your skin. The ingredients are also all natural and eco-conscious.
Pros
Effective lower-level protection
Hydrating and nourishing
Eco-friendly
Cons
Lower-level protection
Leaves white residue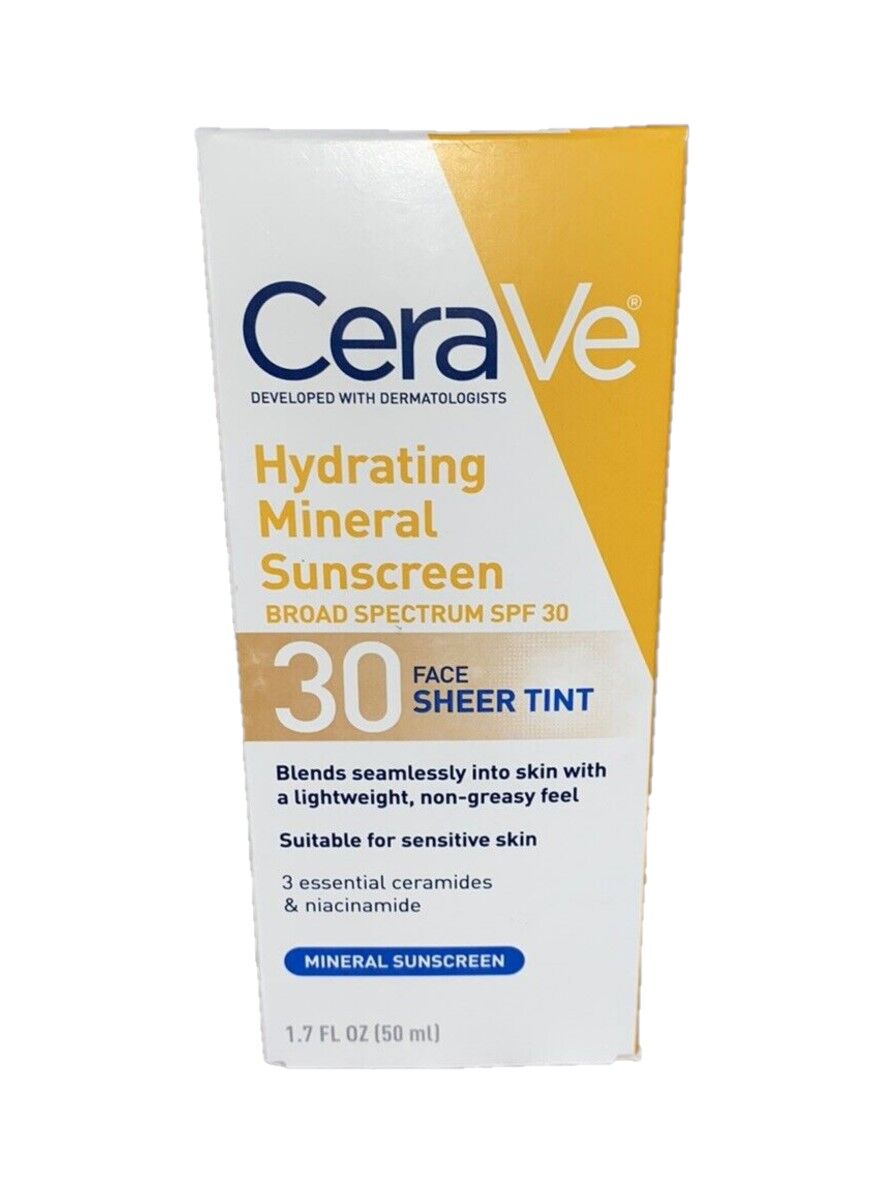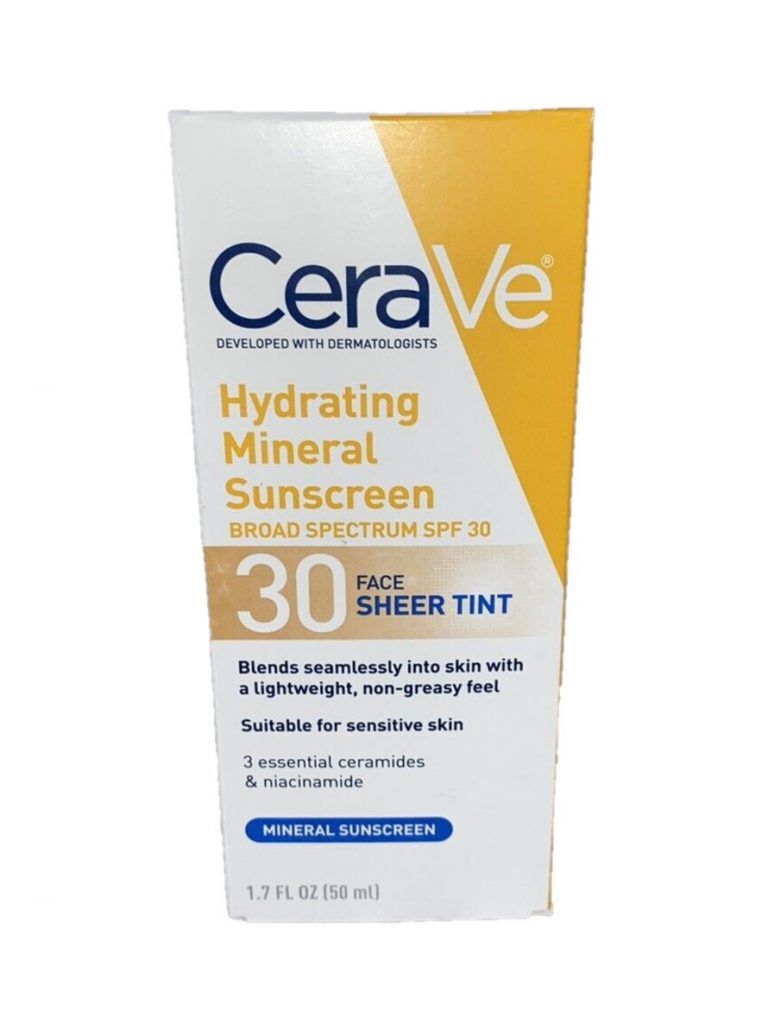 Last up on the list is this tinted sunscreen for face from CeraVe. They have tried to combat the white residue associated with mineral sunscreens by adding a tint that works for all skintones and leaves a golden glow. If you are looking to get a bit of a tan but still seeking sun protection, this is another great choice.
This sunscreen has a lightweight feel and isn't at all greasy, meaning it is great for applying to the face. It is also suitable for those with acne-prone or oily skin.
CeraVe have also added three essential ceramides to this formula, which help to replace and maintain the ceramides in our skin that become damaged with sun exposure.
Pros
Suitable for sensitive skin
Effective lower-level protection
Cons
Lower-level protection
Not sweat or water-resistant
Don't forget that while sunscreen is always important covering yourself with clothes is also very effective. Even clothes of a certain material or color offer better protection than others.
Related Questions
Does Sunblock Stop You from Getting Darker?
Considering that we get a tan as a result of UV rays penetrating our skin and causing the color to darken, the answer is yes, sunblock will absolutely inhibit this process. This is not to say it will stop any color appearing on your skin, but it will certainly slow it down.
Does Sunscreen or Sunblock Prevent Tanning?
Both sunscreen and sunblock are designed to prevent UV rays penetrating the skin, so both will slow down the tanning process.
The difference between the two is how they protect the skin. Sunscreens absorb UV rays before they reach your skin cells, whereas sunblock sits on top of the skin and works like a barrier. Both are effective in providing UVprotection, and therefore slowing down your tan.
What Can I Use to Prevent Tanning?
If you prefer paler skin and are wondering 'how do I stop getting tan so easily?' then sunscreen and sunblock are the most obvious choices that come to mind, but there are other things you can do too.
Clothing will act as a barrier between the sun and your skin, blocking the UV rays and stopping you tanning. A sunhat can also create shade for the face and stop as many UV rays finding their way to your skin.
The time of day also plays a huge role – if you avoid going outside between 10am and 4pm, the concentration of UV rays will be much lower and so it is harder to get a tan. Still always apply sunscreen or sunblock though!
How Can I Stop My Skin from Darkening?
As well as the tips mentioned above to prevent the tanning process, if you want to stop your skin getting darker, pay attention to your skincare products.
Many sun-related skincare products contain bronzers, tints, or melanin-activators, which will all make your skin darker. Be sure to go for products free from these if you want to stop this.