After tan lotion is an absolute must to keep your skin hydrated after spending time in the sun and to enhance and prolong your tan. But with so many on the market, it can be difficult to choose which one to buy.
So, what is the best lotion to use after tanning? Here is my roundup of the five best after tanning lotions.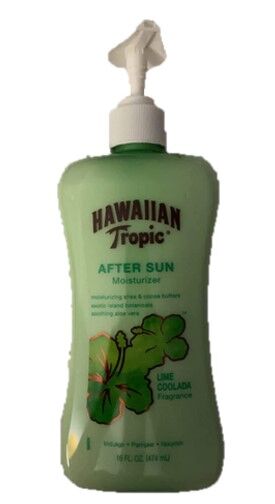 Our top choice for the best lotion to use after tanning is from Hawaiian Tropic. This rich formula with a base of shea butter and cocoa butter will melt into your skin and leave it silky smooth for hours and hours.
Its deep moisturizing effect will help to prevent skin peeling and cracking and thus prolong your tan and keep it even. Tropical ingredients papaya and mango give a natural hydrating effect.
This lotion also contains aloe vera, which will help to cool the skin after sunbathing, and ease any sunburn you are experiencing.
Furthermore, this product is free from oxybenzone and octinoxate, reducing its impact on the planet. And the company do not test on animals!
Pros
Super hydrating
Cooling effect to ease sunburn
Fresh, tropical scent
Good for the planet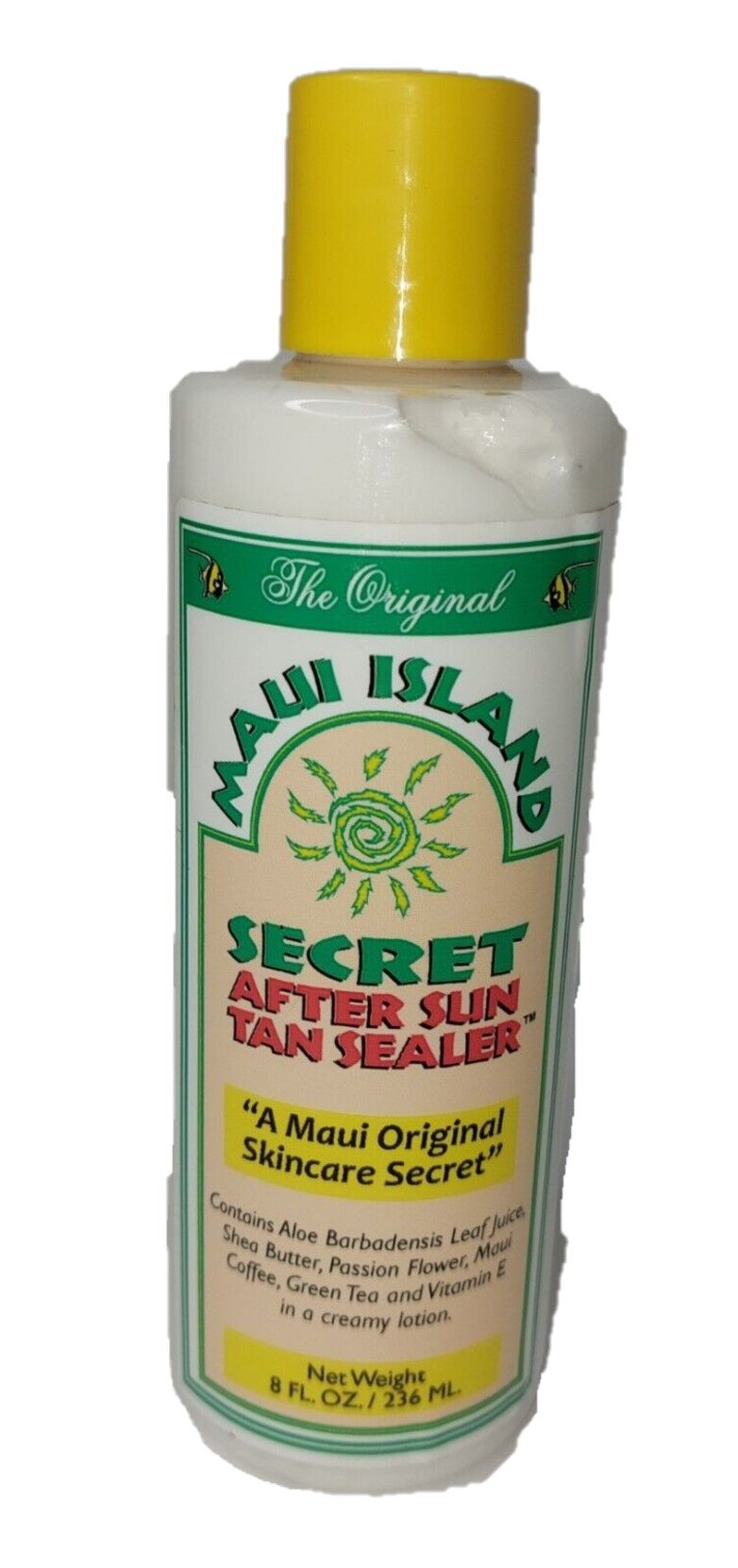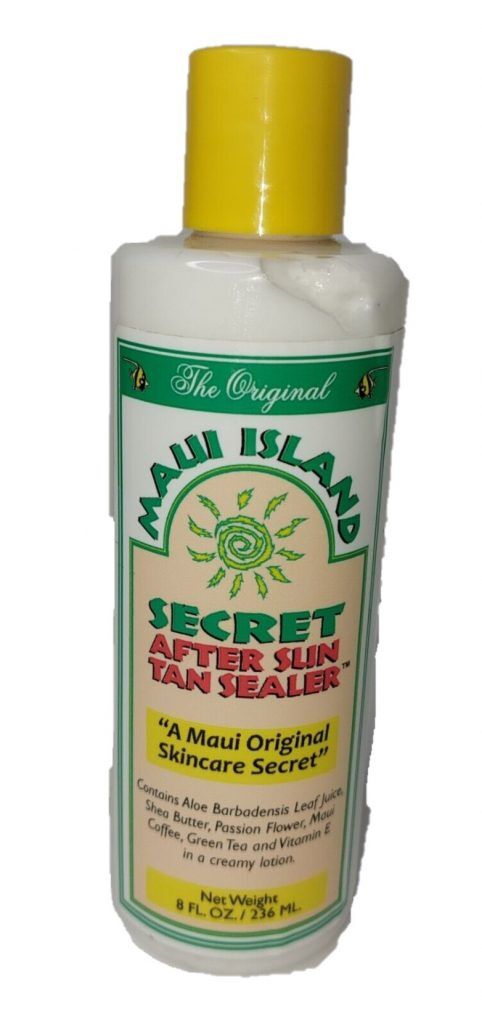 This after sun sealer from Maui Island is a great choice if you have exposed your skin to a bit too much sun because its main focus is the cooling effect.
If you have been sunbathing for too long or spent even a couple of minutes too long on a sunbed, you might suffer from sunburn. Your skin might feel extremely hot and dry, and maybe you have come up in a bit of a rash. In this case, you need a lotion that is going to cool and soothe your skin, and this one is a great choice.
This lotion's main ingredient is aloe vera, which is a plant with incredible cooling properties. Alongside rose hip oil, it will work to soothe and heal your skin from sunburn, or other irritations like wind burn. Not only will this ease the discomfort of your sunburn, but it will also help to prevent peeling by repairing the damage sooner.
Pros
Aloe vera and rosehip oil will help to repair burned skin
Super skin cooling effects
Beautiful tropical smell
Cons
Not the most moisturizing product on the market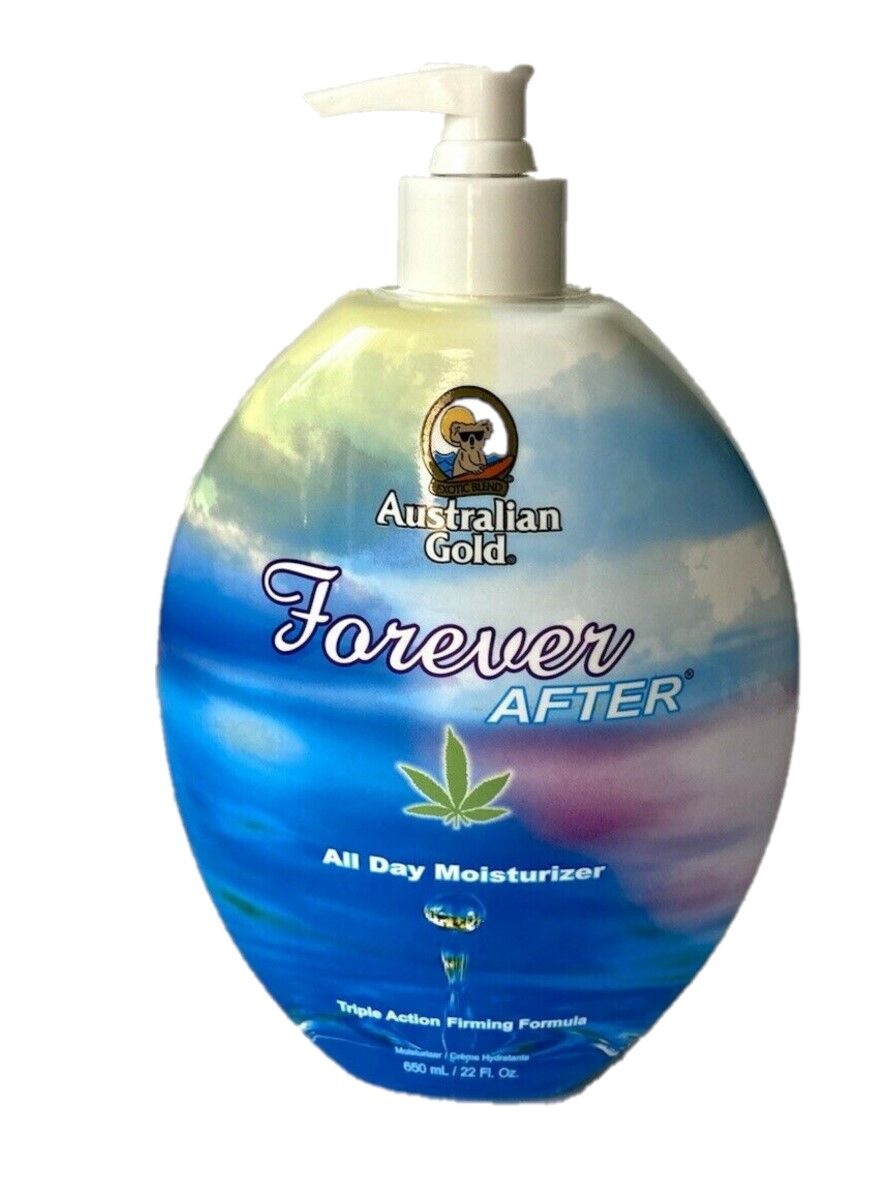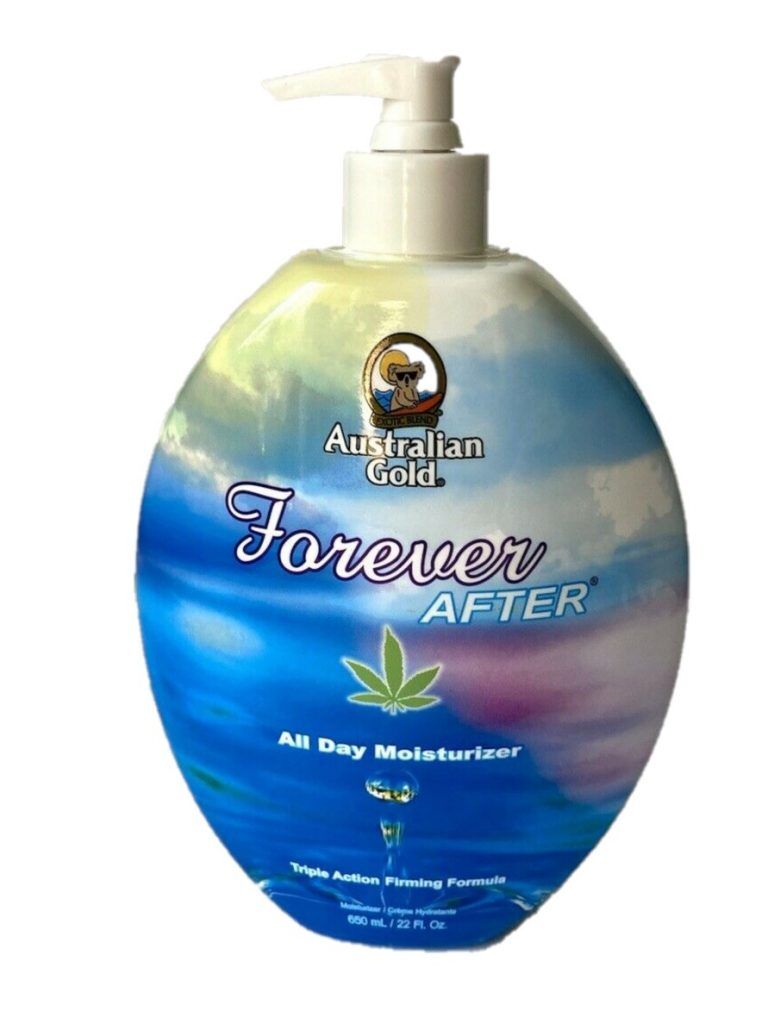 Our next choice for the best after tanning moisturizer is this moisturizer from Australian Gold. With its sweet vanilla scent and long-lasting effect, you can expect to feel amazing for hours after applying this.
Ingredients like hemp seed extract, the product also claims to have anti-aging, firming, and slimming effects.
The thickness of the lotion is ideal for using after tanning. Remembering that the main aim of using a post tan lotion is to hydrate the skin, this thick formula will help to re-hydrate and retain that moisture to repair your skin.
Its highly moisturizing effect will help to prevent peeling or cracking, meaning that your tan will look even and fresh for much longer.
Pros
Ultra-moisturizing to keep your skin hydrated
Long-lasting to keep your skin soft
Lovely, sweet vanilla scent
Added bonuses like anti-ageing and slimming effects
Cons
May feel too thick for some people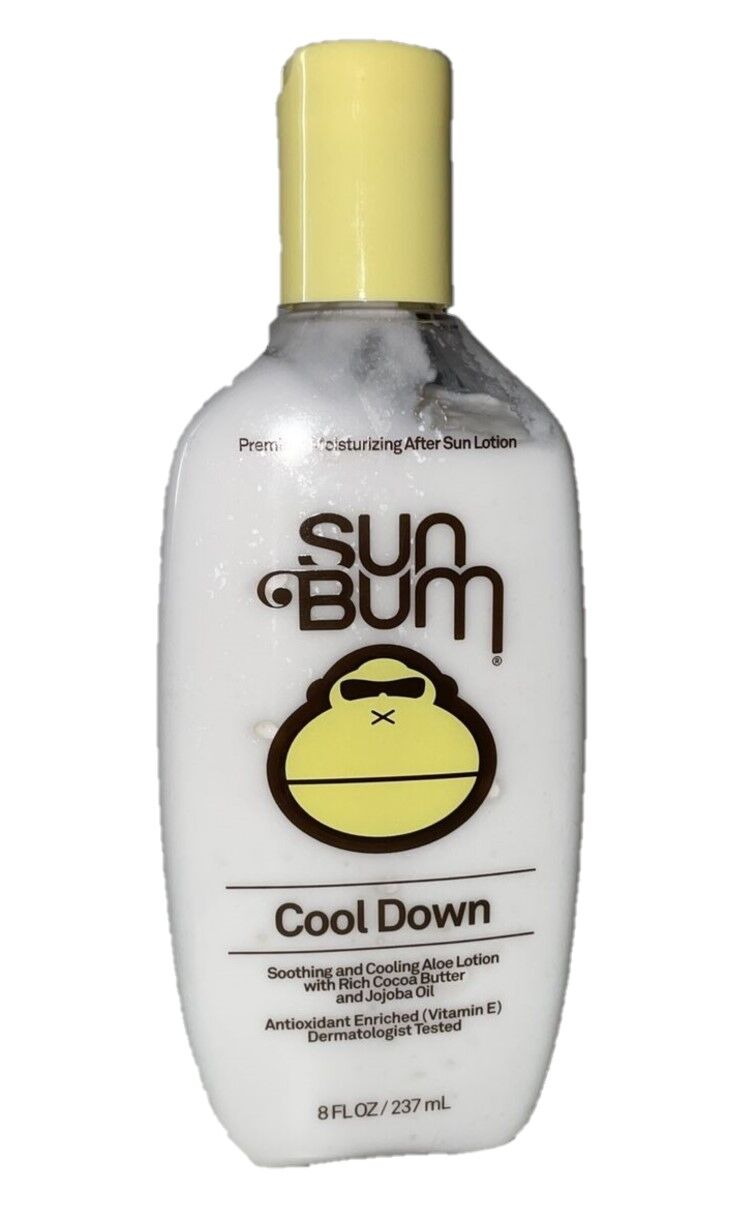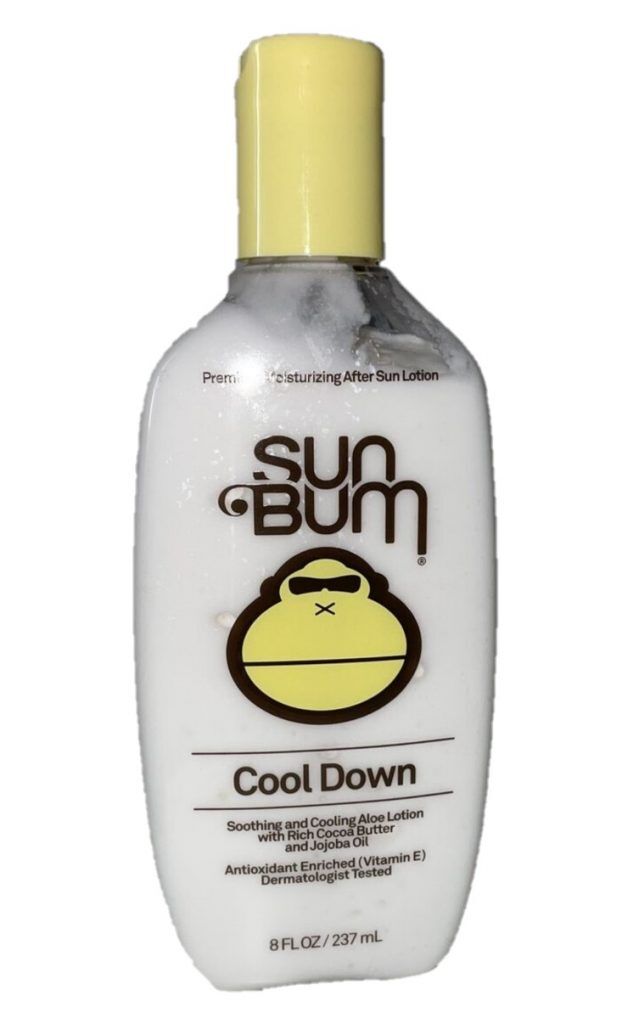 Another great after tan lotion is the Sun Bum Aloe Vera Cool Down Lotion. This is another lotion featuring aloe vera as a main ingredient, whose cooling effects are perfect if you have sunburn. The aloe vera will not only help to ease any discomfort from sunburn but will also help to heal the skin and prevent peeling.
This lotion also has a base of cocoa butter, which is intensely hydrating and nourishing – essential features of an after tanning lotion. The vitamin E present in the lotion will also aid your skin cells in retaining moisture.
Whilst cocoa butter alone can feel heavy on the skin, Sun Bum have formulated the perfect balance with this lotion, so when you come to apply it to your skin, it feels light and non-greasy, meaning you can use it before getting dressed.
This is another product that isn't tested on animals, and a great choice if you want to support smaller businesses.
Pros
Aloe vera will help to cool skin down if sunburnt
Hydrating and nourishing effects
Not tested on animals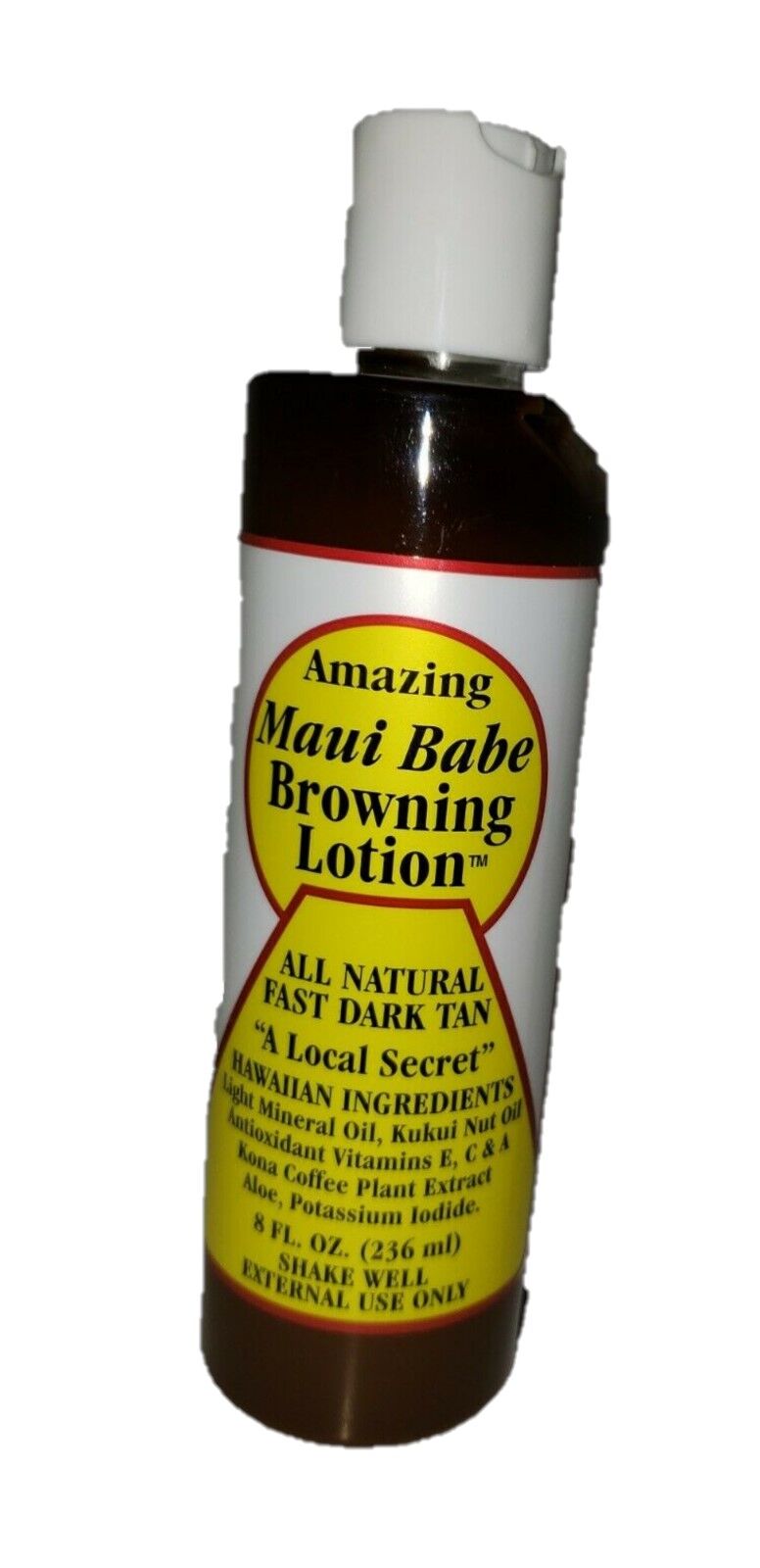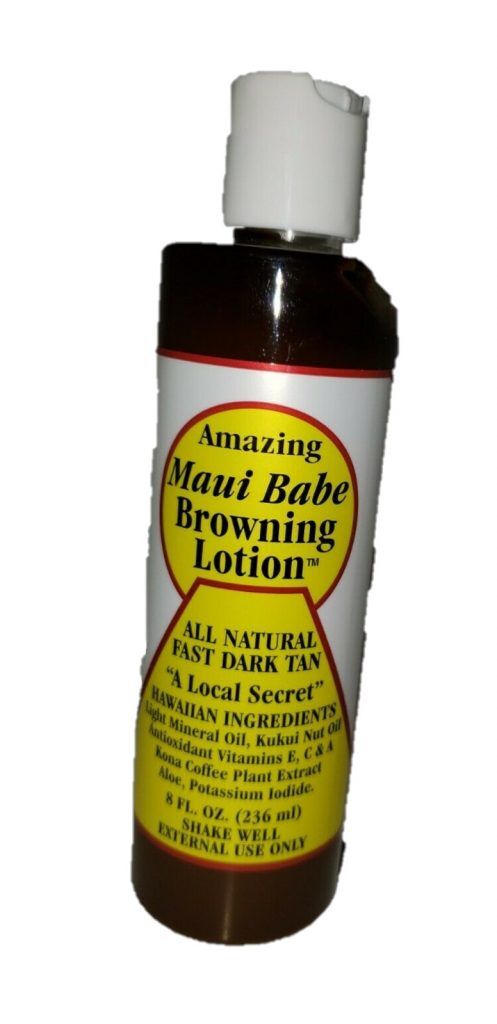 Our final choice for this list of best after tanning lotions is from Maui Babe. This lotion gets its moisturizing effect from macadamia nut oil, which will help to lock in moisture, prevent peeling and therefore prolong your tan, as well as keeping it looking fresh and even.
Aloe vera is again a dominant ingredient in this lotion, helping to cool down your skin if you have exposed your skin a little too much to UV rays. The aloe vera will cool your skin, which feels incredibly soothing after spending time in the sun.
This lotion also claims to 'seal in' your tan. This makes it a top choice for the best lotion after tanning bed if you have used a tan enhancing lotion alongside the tanning bed.
Pros
Nourishing ingredients keep skin smooth and hydrated
Helps to cool your skin if you are sunburnt
Seals in your tan and prevents fading
Cons
Slightly chemical-like scent
Related Questions
Should You Put on Lotion After You Tan?
Yes! After tanning lotion is important for a few reasons. Firstly, UV rays from the sun or a sunbed have a very drying effect on the skin, so you need to re-hydrate your skin with lotion. It will help to prevent your skin peeling.
Secondly, after sun lotions often have cooling ingredients which can help to bring your skin temperature down after exposing it to UV rays. Lotions can also enhance and prolong your tan.
Does it Matter What Lotion You Use After Tanning?
If rehydration is your only goal when choosing a lotion, it is not that important what kind of lotion you use. However, if you want to help to cool your skin, or are looking to enhance the look of your tan, it is worth doing some research and choosing a fitting lotion. Check out our recommendations above.