If you have been on the market for a self-tanner there's a good chance you have come across MineTan. They have a selection of different products but today we are going to be focusing on two of their more popular self-tan offerings. Namely the coconut water based self-tanner and the color correcting self-tanner mousse.
Both of these products stood out to us in particular so we want to give our full review on them.
Below we will break down all the details, so you know if these MineTan self-tanners are the right choice for you.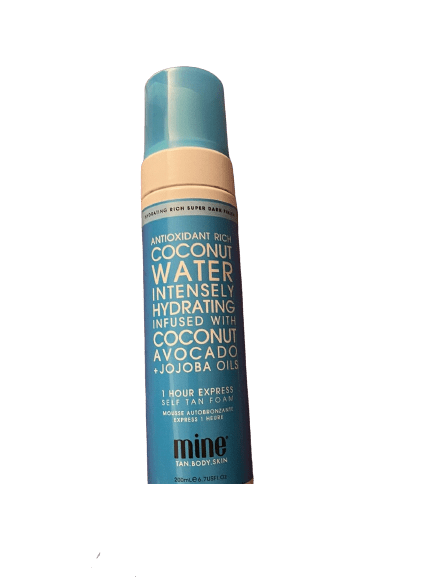 The first product we want to talk about is the MineTan coconut water self-tanner.
As you can immediately tell from the name one of the most important elements of this self-tanner is the coconut water base that is used. If you didn't know coconut water is high in antioxidants and electrolytes including other elements which make it very effective at hydrating your skin. Therefore, this self-tanner not only helps build a natural looking tan but also nourishes the skin incredibly well.
The second important thing to mention about this self-tanner is that it is very easy to apply and absorbs well into the skin. It also absorbs quite quickly so if you are short on time this self-tanner is a good choice. I think that's partially due to the mixture being quite light and not as thick or dense as you get with some other lotions and mousses.
This self-tanner is a gradual self-tanner. Meaning it uses DHA to create a natural looking tan. DHA takes time to develop on the skin, so if you are in the need of an immediate tan this is not the choice for you. Though once the tan does develop you get a natural looking that is smooth and streak less thanks to the mousse's easy application.
Also, a note on the smell. The smell as you might have thought is a subtle coconut smell. There isn't any weird or unusual smells that come with it though which is great as some self-tanners have been known to have weird or unusual smells, though that isn't the case here.
Finally, I found this self-tanner to be especially good for how long it lasted. It lasted around 7 days' time and that was with 3 showers in-between as well. That makes it one of the best self-tanners when it comes to how long it lasted for.
Overall if you are looking for a self-tanner this one is a great choice. Choose this one if you like the coconut smell or if keeping your skin as hydrated as possible is important. Also choose it if you want a longer lasting self-tanner.
Pros
Very hydrating
Pleasant smell
Long lasting
Easy to apply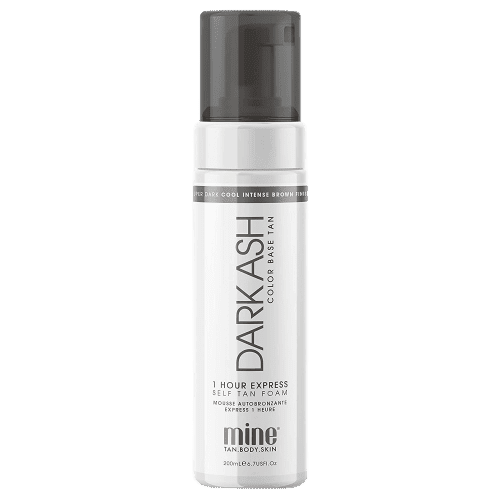 One of the most prominent elements of this self-tanner is its color correction properties. What that basically means it that the self-tanners' formula is designed to neutralize any red or orange tones in the skin.
This means a more golden looking natural tan without the concern of any orange or reddish hues of color that sometimes occur with other self-tanners. This is especially good for people with more sensitive skin where their skin might be prone to turning reddish or orange when using self-tanners.
If that has happened to you before then this self-tanner might just be the perfect choice for you.
The second important thing here to note is there are different color options available. For example, there is caramel that is best for lighter skin tones and dark ash for people with more reddish skin tones and even a few others namely olive, violet and mink. Therefore, you can choose which option will work best for your skin and also what tone you'd prefer too. In our own usage we used the dark ash.
Just like the coconut tanning water this self-tanner is in mousse form. This mousse is easy to apply and absorbs into the skin easily. Also, it dries quite quickly too, so if you are in a hurry it's a good option.
This self-tanner is a fast-developing self-tanner. Meaning it develops within a handful of hours. As it's developing and you have reached the tanned color you want you can then proceed to take a shower. Taking the shower will wash of the self-tanner and stop the development of the self-tanner. This way can better control if you want a subtle or more intense looking tan.
Just like the coconut water self-tanner this one has a subtle but nice smell. While admittedly not quite as good as the coconut one, you still have a pleasant smell that is not overpowering.
Overall, this self-tanner is a great choice if you are someone who is prone to getting red and or orange hues when using self-tanners. This one prevents against that.
Also, this self-tanner offers a great tanned effect that can be adjusted by showering while the tan is developing. Finally, it's easy to recommend because it has all the important elements of a great quality self-tanner.
Pros
Ideal if prone to orange or redish hues
Can stop development to find ideal color
Different tone & color options
Easy to apply
Cons
Different color/tone options might be confusing
Important Questions
Can You Leave Mine Tan on Overnight?
Yes you can leave it on overnight. But keep in mind that if you do you will end up with a darker and more developed tan when you wake up. Therefore, if you are unsure about the tans color when using it for the first time it's not recommended to do this.
What Is the Best Self Tanner in Australia?
There is a selection of great self-tanners available in Australia. MineTan is one of them and another notable one that we also recommend is St. Tropez.